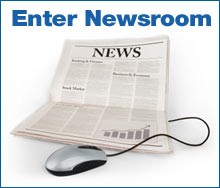 The American College of Rheumatology's Lupus Initiative® is a multi-faceted educational program designed to reduce disparities in the delivery of health care to patients with lupus. The initiative, Eliminating Lupus Health Disparities, is designed to improve the diagnosis, treatment, and management of lupus in patient populations disproportionately affected based on race, ethnicity, and gender through the education of medical professionals in training and in practice.
We receive funding from and work closely in collaboration with the HHS Office of Minority Health to develop and disseminate targeted teaching and learning resources for medical and health care professionals, in training and in practice. The goals of these educational activities are to increase the number of medical professionals with an appropriate level of knowledge and expertise in the recognition and treatment of patients with lupus to lessen missed and/or misdiagnoses, improve communication toward greater patient adherence to treatment regimens, and to increase the number of patients who become educated about lupus in order to take an active role in their disease management. Visit our website often to take advantage of updated educational tools and other FREE resources.
The Lupus Initiative® is committed to eliminating health disparities in lupus. It is centered on providers and soon-to-be providers because we recognize that physicians, health care professionals and trainees are uniquely positioned to have a meaningful conversation about the fundamental causes of disparities – and to take action.
Because we are housed within the American College of Rheumatology, the Initiative is uniquely positioned to reach the physician, academician, health professional and researcher- thought leaders that help us gather the information and create the tools you need in order to take action. Read more.
Our efforts are led by a consortium of experts in medicine, public health, stakeholders representing public and private organizations, as well as leaders in research, patient awareness, academia, health care and the reduction of disparities.
Click here for the 2012-2013 volunteer consortium list.
The Lupus Initiative® is managed by the American College of Rheumatology with funding through a cooperative agreement with the US Department of Health and Human Services (HHS) Office of Minority Health.
The production of this website was supported by grants MPCMP061013-04-02 and MPCMP111064-01-00 from the Department of Health and Human Services Office of Public Health and Science (DHHS OPHS).  Its contents are solely the responsibility of The Lupus Initiative® and do not necessarily represent the official views of the DHHS OPHS.
Click here for a list of our management and staff.
The Lupus Initiative® collaborates with many experts, stakeholders and organizations doing important work to achieve the common goal of improving outcomes for people living with lupus, and we have benefited immensely from the donated expertise from a myriad of talented and dedicated volunteers committed to the work of reducing the disparities in care and outcomes experienced by many who suffer from this complex disease.
Lupus warrants particular attention and focus because it is considered by many to be the best case study for scrutinizing a broad spectrum of pointed, real-time medical, social, policy and health care issues. As such, the fight against health disparities in lupus requires a wide range of partners and perspectives. To learn more about the relationship between lupus and health disparities, please click here.
Moreover, because lupus can involve multiple organ systems and because its course is influenced significantly by patients themselves, The Initiative also has significant relationships with primary care and specialist providers, patients and their allies. Learn more about team-based medical care here.
Click here for a list of our volunteers and partners.
Click here to see news about exhibits and outreach
Click here to visit our Newsroom