About the Lupus Initiative
The Lupus Initiative (TLI) is a national program of the American College of Rheumatology. We provide healthcare professionals with resources including CMEs. All of our materials have been vetted by medical experts in lupus. Our mission is to eliminate health disparities and to help providers recognize, diagnose and treat lupus in a culturally competent manner.
Complimentary Multi-Part Lupus Series
The Virtual Lupus Clinic is a four-part, case-based education series designed to help non-rheumatologists recognize, refer, and manage patients with lupus in conjunction with a rheumatologist. Learners virtually examine four patients, each presenting with different symptoms, decide which labs to order, build the differential diagnosis, and decide next steps for treating the patient, including appropriate referrals, if needed. With the Virtual Lupus Clinic, learners receive:
Four cases
Multiple-choice questions with in-depth answer rationales
Image and educational links
Up to 3.25 ABIM MOC points and 3.25 AMA PRA Category 1 Credit(s)™ with a passing score of 70% or higher
Register:
Given the critical necessity of continued care for persons with lupus, ACR created the following resources to assist School Nurses, and to support students, their families, and the student's healthcare team in caring for the student with lupus.
Materials to Increase Minority Involvement in Lupus Clinical Trials (MIMICT)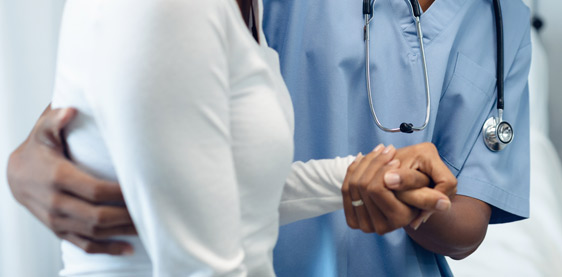 Collaborative opportunities for clinical trial sites and health care providers. MIMICT delivers accurate, trusted, and understandable information designed to enable people with lupus to make informed decisions about participation in clinical trials.