Patients
Looking for a clinical trial?

Need Help figuring out of a clinical trial is right for you?
PAF is a direct patient services organization that seeks to safeguard patients with chronic, life threatening, and/or debilitating diseases through effective mediation assuring access to care, maintenance of employment and preservation of their financial stability. PAF serves as an active liaison between the patient and his/her insurer, employer and/or creditors to resolve insurance, job retention, and/or debt crisis matters relative to his/her diagnosis through professional case managers. PAF case managers served 88,962 patients in 2014, while making over 1.1 million contacts on behalf of patients to resolve patient related issues.

Need more information about Benlysta or need help paying for it?
GlaxoSmithKline is a global healthcare company with a presence in 115 countries and is a leader in pharmaceutical research and development. It was the first pharmaceutical company to sign up to the AllTrials campaign for research transparency. Furthermore, GSK markets Benlysta (belimumab), the only drug in over 60 years approved to treat systemic lupus erythematosus.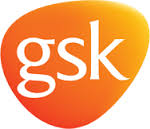 Want more information about the Lupus Clinical Investigators Network (LuCIN) Clinical Research Program?

Need information on your rights in a clinical trial?


Researchers
Are you a researcher in the area of lupus nephritis?
Lupus Nephritis Trials Network (LNTN) is a worldwide organization that brings researchers together with the shared goal of improving outcomes for patients with lupus nephritis. Our members are committed to improving and simplifying the assessment of new therapies while conducting clinical trials designed to prevent chronic kidney disease and end-stage kidney failure.


Do you need resources to give to your patients?
The Center for Information and Study on Clinical Research Participation (CISCRP) was founded in 2003, and is a non-profit organization dedicated to engaging the public and patients as partners in the clinical research process. As part of its mission, CISCRP provides a variety of award-winning resources, programs and services that are designed to assist clinical research stakeholders in understanding public and patient attitudes and experiences in research as well as improving volunteer participation experiences and satisfaction. Among other things, every year, CISCRP conducts research studies to understand volunteer perceptions, motivations and experiences with clinical research.

Want to learn more about communicating trial results?

Need more resources for cultural competence?
The mission of the National Center for Cultural Competence is to increase the capacity of health care and mental health care programs to design, implement, and evaluate culturally and linguistically competent service delivery systems to address growing diversity, persistent disparities, and to promote health and mental health equity. In support of this mission NCCC has investigated the impact of "Truth and Reconciliation" community-based research forums in increasing willingness of diverse racial, ethnic and cultural groups to participate in research.


Want to present at a health fiesta?
Since May 1997, more than 96,000 Latinas have registered at their 1-day health fiestas, with over 80% receiving patient navigation. In 2010, Día de la Mujer Latina became the first Latino community based organization approved as a Texas State Health Sponsored Certification Training Program for Promotores/Community Health Workers and Instructors. The promotoras participate in a bilingual comprehensive curriculum including training modules in areas such as community engagement, patient advocacy, principles of health promotion, chronic disease management, and financial navigation.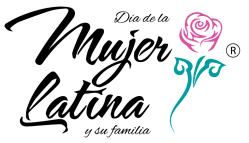 Need help with implicit bias training?
Nextions is a research and advisory firm that specializes in leadership and inclusion. Its topics of expertise range from gender equity, cultural integration and implicit bias to transformational leadership and working through generational differences.