Customizable Materials
These informational materials can be customized for use at individual lupus clinical trial sites.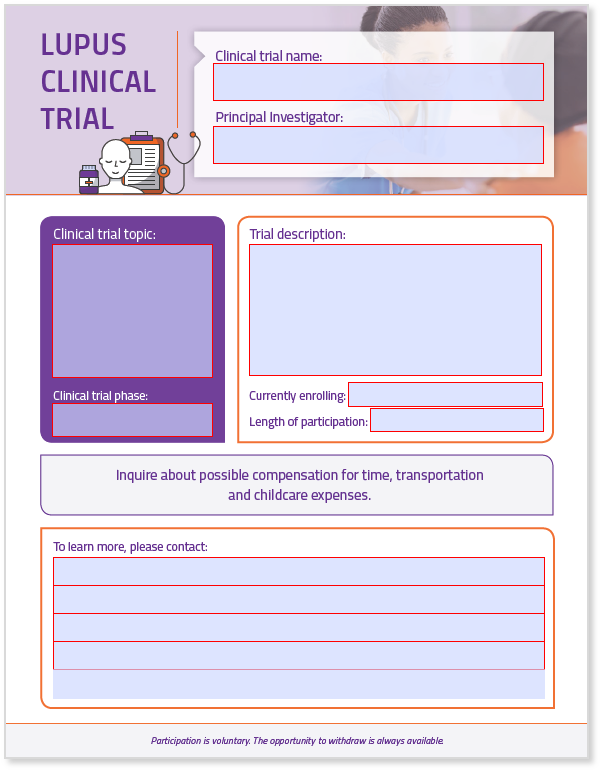 Click here to download
This project was supported by Grant Number 1 CPIMP171138 and Grant Number 1 CPIMP181166 from the U.S. Department of Health and Human Services office of Minority Health (HHS, OMH). Its contents are solely the responsibility of the authors and do not necessarily represent the official views of the HHS, OMH.