Providers
Providers can help increase minority involvement in clinical trials by discussing clinical trial opportunities with patients.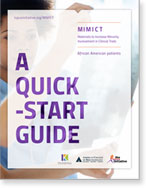 Check out the quick-start guide for information on how MIMICT can be used to overcome common provider barriers to making clinical trial referrals.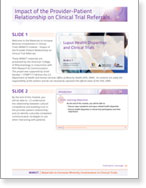 MIMICT contains an online education course to equip providers with the knowledge and tools to make clinical trial referrals.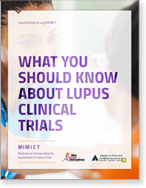 MIMICT also provides materials that you can share with your patients.
This project was supported by Grant Number 1 CPIMP171138 from the U.S. Department of Health and Human Services office of Minority Health (HHS, OMH). Its contents are solely the responsibility of the authors and do not necessarily represent the official views of the HHS, OMH.